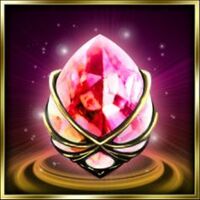 Goddess Tears are currently used in the Legend Weapon Battle System. They are converted into rations, allowing you to march to and fight bosses.
Goddess Tears are created by sacrificing R and higher Eidolon Cards.
The evolve progress and rarity of a card determines how many Goddess Tears you can receive.
Full Evo R Eidolon: 2 Tears
At least SR 3 Eidolon: 6 Tears
Ad blocker interference detected!
Wikia is a free-to-use site that makes money from advertising. We have a modified experience for viewers using ad blockers

Wikia is not accessible if you've made further modifications. Remove the custom ad blocker rule(s) and the page will load as expected.